Being a celebrity means driving the newest, most expensive cars on the market right? Wrong! Of course some A-list stars like to cruise round in the latest Buggati Veyron or a classic Bentley, but others prefer something far less swanky – what's with that?
Check out the motors that these celebs own. Cringe!
1. 2007 Fiat Grande Punto
When Harry Potter star Daniel Radcliffe turned 18 he got his hands on his whopping $37 million fortune for the first time what did he buy? A 2007 Fiat Grande Punto. Yes that's right, this level-headed young man chose something very sensible indeed – anyone would think he was just a regular Muggle.
2. 1999 Oldsmobile Alero
Zac Efron may have sent hearts fluttering when he starred in High School the Musical, but what would you say if he picked you up for a date in a 1999 Oldsmobile Alero? Sure, it would still be Mr Efron driving but somehow the Alero does not match his super-slick styling. Fail.
3. MG Midget MK III
Supermodel Kate Moss lives life on the edge and she certainly took a risk by owning a MG Midget MK III reportedly renowned for its unreliability and safety hazards. The Queen of cool is certainly not boring and this runner reflects her world-famous charisma.
4. Mercedes Benz G55 AMG
Britney Spears doing something outrageous isn't exactly breaking news, but discovering that she bought a Mercedes Benz G55 AMG is still rather shocking. The car certainly didn't come cheap but is far from what you would expect a pop princess to own.
5. Fiat Croma
Michael Schumacher reportedly told Top Gear that he drives around in a Fiat Croma. Can you believe it? Ok so there is nothing wrong with this little car, but surely a sporting hero would require something a little more sporty and fast?
6. Tango 600
Before George Clooney bought a brand new Tesla Roadster, the hunky actor drove around in the extremely narrow and rather bizarre looking Tango 600. Despite being able to reach 100km/h in under four seconds and straddle the central lane like a motorbike, the Tango 600 simply looked odd – sorry George.
7. Mini Cooper
Everyone's favorite Hobbit Elijah Wood was seen driving around in a black Mini Cooper with a white roof. Although a little modest for someone so famous, perhaps Frodo, (sorry Elijah) has become used to everything being pint sized?
8. Ford Focus RS
London lass Lilly Allen certainly has a distinctive style when it comes to singing, but her Ford Focus RS makes her disappear into the crowd. Perhaps this is what she wanted, who knows? But it certainly does not rank on the cool-o-meter.
9. Ford XB Falcon
Believe it or not, Australian-born actor Eric Bana still owns his very first car – come on dude, let go. He has reportedly owned the car since he was 16 years old and has made several modifications to get it looking like it does today.
10. GMC Typhoon
Hollywood star Clint Eastwood spends his time driving around a car from the 90s – a GMC Typhoon. This car may look a bit dated but apparently it has a potent turbocharged 4.3-liter V-6 under the hood. Let's hope Mr Eastwood can drive this number in style to make it worth everyone's while.
11. Jeep
There is no denying that Jeeps are pretty cool, but would you expect Lindsay Lohan to drive one? The starlette would be better suited in something a little racier to match her bad-girl image, surely?
12. 1998 Audi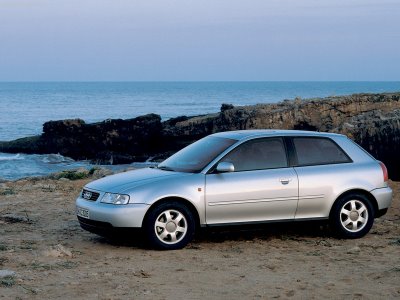 Mel C famously bought an Audi A3 and drove the sturdy German motor round as she achieved international fame. The Northern gal clocked up an impressive 70,000 miles in the vehicle before putting it up for sale on Auto Trader – better late than never Sporty!
13. Golf GTI
Grumpy old woman Jenny Éclair admitted that she once owned a grey Golf GTI and hated it. Apparently she never even learned the number plate and often lost it in car parks, which goes to show how much she really cared about the poor thing.
So surprisingly a number of celebrities choose not to buy the latest Porsche or a stunning Ferrari and instead opt for something rather normal. Makes us feel a bit better about our cars now huh?
This post was brought to you with the help of our friends at Netcars, the used cars search engine.